If you become subject to examination by the IRS or a State taxing agency, although not required, it is recommended to have the proper representation from qualified, competent professionals. Whether the examination occurs via correspondence or in person, tax auditors, at times, can be aggressive with taxpayers, and its vital to understand what the auditor is requesting and when the documentation needs to be submitted by.
The first step is not to panic and understand that audits can happen to any taxpayer. If you receive a tax audit letter or a telephone call, bring it to our attention. We can help.
We'll help with your IRS tax audit by:
• Reviewing the tax authority notice or inquiry and explain what it means
• Researching issues involved
• Assisting you in assembling documents and records for the tax audit
• Reviewing the tax audit findings and explaining them to you
• Explaining the appeal process and other options available to you in the event you disagree with the tax authority's findings
• Communicating directly with the tax authority on your behalf
• Answering questions for the taxing authority about the preparation of your tax return
• Acting on and asserting arguments on your behalf
• Challenging the tax authority's position, if necessary
• Following up regarding any outstanding issues or further documentation that has been requested
• Researching any issues that may come up during the IRS tax audit
• Meeting again with the tax authority to resolve any further issues
• Negotiating and settling claims with the tax authority
• Assisting with the appeals process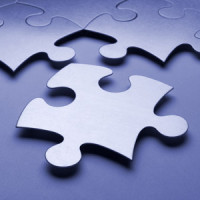 vostra soluzione contabile; . più Ulteriori < / b>
Wise Group CPA è un boutique società di contabilità pubblica , con un vero e proprio impegno di servizio entusiasta , a prezzi accessibili e personalizzato . Fondata nel 1983 e con sede a Chicago , Illinois , mettiamo a disposizione una gamma di servizi contabili per i clienti che negli anni hanno smazzato fuori da costa a costa e oltre e comunque rimanere soddisfatti e fedeli perché i nostri esperti , professionisti contabili dedicati adattare i nostri servizi alle le vostre specifiche esigenze .

Contabilità Made Easy < / b >
Il modello di business del Gruppo Wise CPA consente ai proprietari di imprese di concentrarsi su ciò che è importante per voi : gestire l'attività e lasciare il contabile a noi. Offriamo una gamma di servizi inclusi ma non limitati a pianificazione fiscale , preparazione di imposta sul reddito nazionale e internazionale , servizi di contabilità , preparazione di protocolli tecnici , realizzazione di studi Nexus , la rappresentanza prima federali e statali autorità fiscali , servizi contabili forensi , e servizi di consulenza .
Qualità dei Servizi < / b >
Si prega di navigare attraverso il nostro sito web , incontrare il nostro team e non esitate a contattarci in qualsiasi momento . Sarete soddisfatti della nostra professionalità , competenza , presenza internazionale , e un servizio personalizzato reso a , tariffe estremamente competitive ragionevoli .